---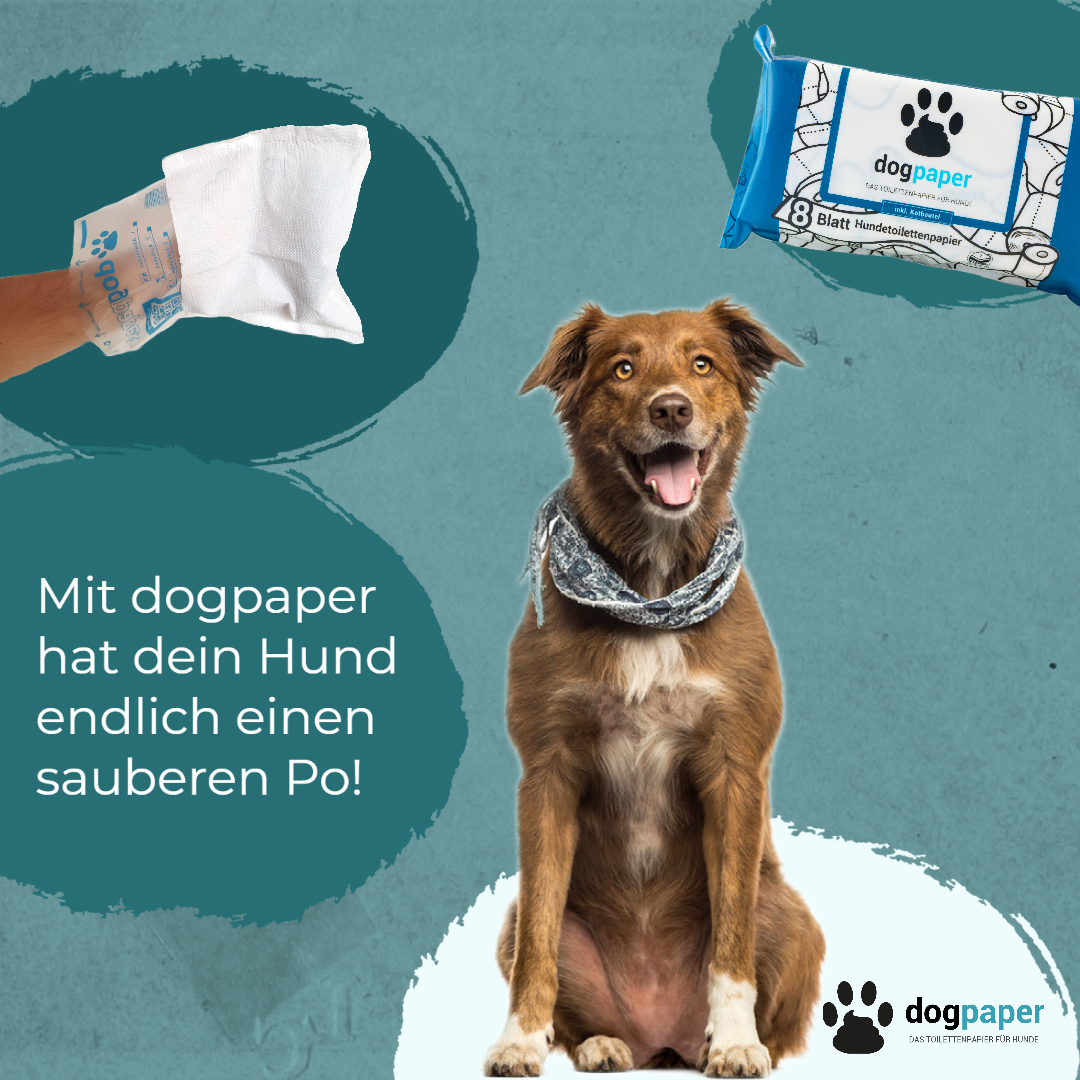 ---
Dogs also have a right to good hygiene. The anus in particular should not be neglected, because there are often remains of feces from the last walk. This dirt on the bottom often occurs when the fur is too long or the droppings are too soft. The wrong food is often to blame for soft droppings and the associated droppings on the buttocks. But problems with the anal glands or diarrhea can also cause a dog's dirty butt.
With dogpaper diarrheal diseases can be reduced
If your four-legged friend is struggling with diarrhea and soft faeces, it is all the more important to remove the dirt and thus the pathogens from the anus. This can prevent further infections and diseases. In order to be able to do this quickly and easily, dogpaper offers the perfect product for all dog breeds. The combination of toilet paper and poop bags makes everyday life easier for all dog owners. No matter whether big or small, short or long fur – with dogpaper every dog's bottom can be cleaned!
Easy to use, big impact
Just like normal poop bags, dogpaper can easily be taken in your jacket pocket when you go for a walk. As soon as the dog has defecated, dogpaper is used. You put your hand in the bag as usual and can start cleaning the dog's bottom right away. Simply wipe the dog's anus with the paper attached to the pouch. This works just like conventional toilet paper or handkerchiefs, but thanks to the bag on your hand you are protected from possible dirt. Once you have cleaned the butt of feces, you can then pick up the feces with dogpaper. Dogpaper combines several steps in one product. This also saves you having to lug around other products to keep the dog and the environment clean.