---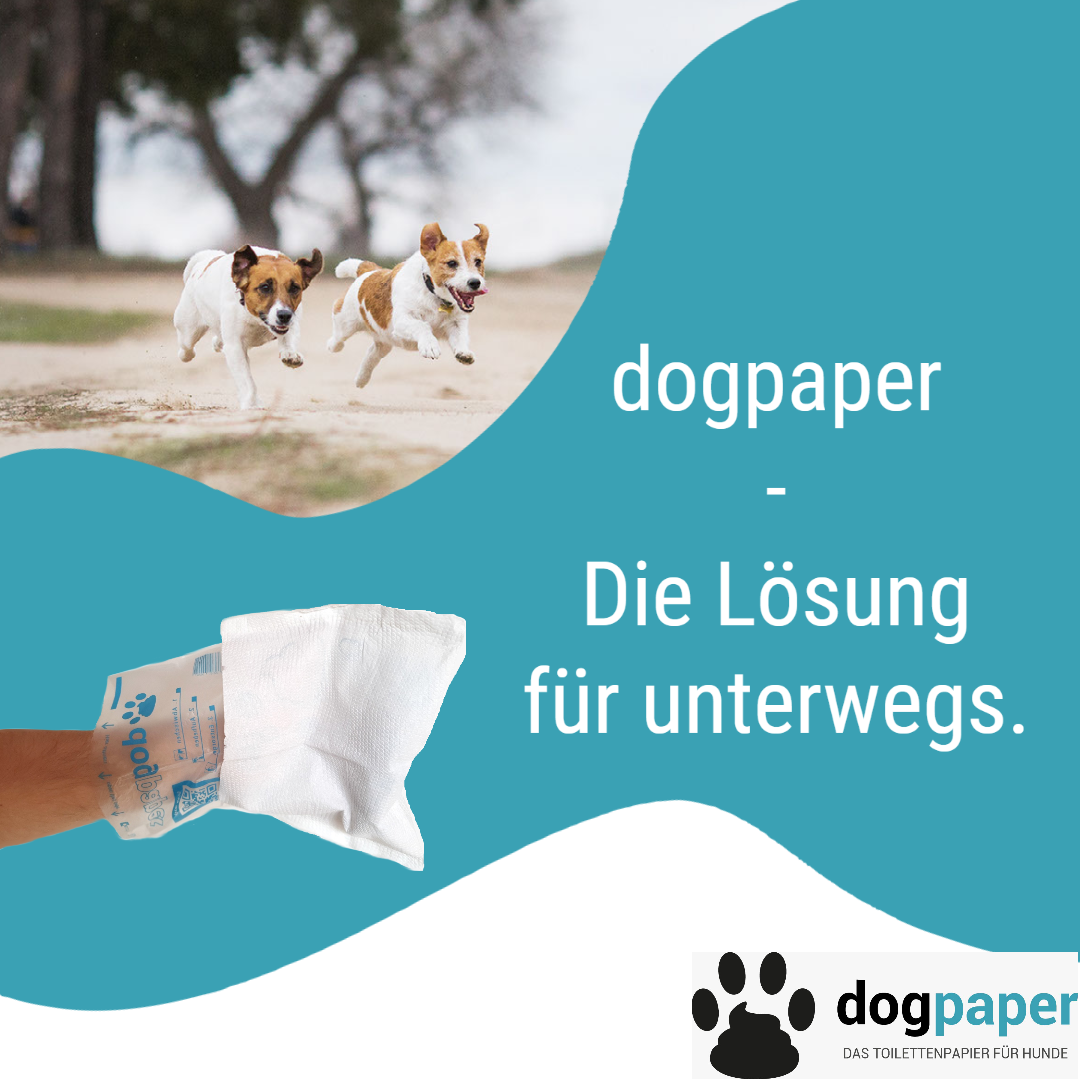 ---
Many dog owners are familiar with this problem: You take the dog for a walk, it makes a pile and then feces get caught in the fur. What now? Take a leaf from the nearest hedge or would you rather wait and hope that this problem will solve itself? Don't worry, from now on these scenarios are a thing of the past. With our dogpaper, we have developed a solution so that you can quickly and easily clean your dog's buttocks while you're out and about. Then you can even pick up the droppings in the same movement.
All-in-one solution for your dogwalk
Once your dog has done his business, it's time for dogpaper. It doesn't matter whether the dog faeces is still hanging on the buttocks or faeces are stuck in the fur, with dogpaper you can effectively clean your dog. Even on a supposedly clean dog's buttocks, residues of faeces and bacteria can often be found. It is therefore worth using dogpaper after each transaction.
The application is very easy: The hand is put into the bag as usual. Then you can use the attached hygienic paper to gently clean the dog's buttocks and thus remove the remains of the faeces from the anus and fur. Then you continue to use dogpaper like a normal poop bag by collecting the dog poop. Our dogpaper combines the functions of toilet paper and poop bags, creating a perfect all-in-one solution for dog owners.