Your DOGPAPER box
-
€
per delivery
(
-
€
per application
,
24 packages each 8 treatments = 192 treatments per delivery
)
*
compared to individual purchases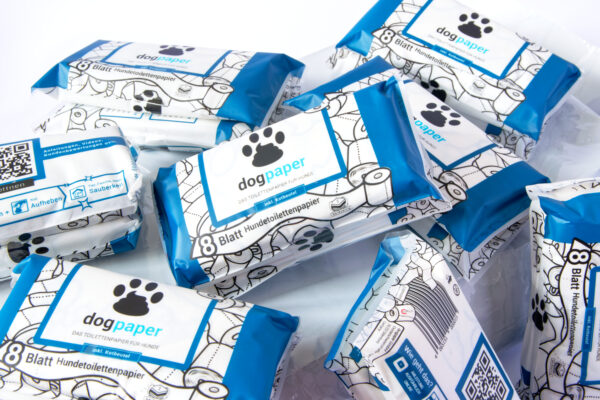 Configurate your individual box and match it to your needs and wishes. The box contains 24 packages each with 8 treatments. The bags are made of HD-PE, are gray, opaque and packaged in a wallet format. The multilayer standard hygiene paper is attached to the outside of the bag on both sides.
including dog waste bag
Guaranteed no contact with the faeces
Usable on both sides
Skin and coat friendly
Multilayered
Fluffy & soft
Compact and Innovative
If you are not 100% sure: Simply order a FREE Sample package.