How can I pay?
Payment Options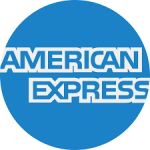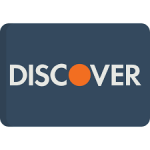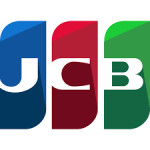 As we provide the mailable items to the distributer/parcel delivery company the debit will come to effect.
How can my order get to me?
Delivery
Our boxes are standardly delivered by DPD in the respective delivery areas.
You may use the provided tracking code on your package to track the delivery.
Free samples are delivered by DHL, the delivery of pallets takes place with national express.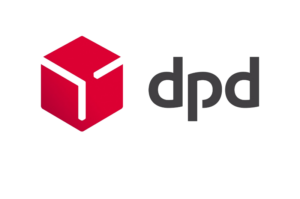 Destinations and Delivery Charges
| Country | Box | Testpackage |
| --- | --- | --- |
| Germany | 0,00 € | 4,90 € |
| Belgium | 5,49 € | 5,90 € |
| Denmark (except Faroe Islands, Greenland) | 5,49 € | 5,90 € |
| France (except French overseas territories) | 5,49 € | 5,90 € |
| Luxembourg | 5,49 € | 5,90 € |
| Monaco | 5,49 € | 5,90 € |
| Netherlands (except non-EU territories) | 5,49 € | 5,90 € |
| Austria | 5,49 € | 5,90 € |
| Poland | 5,49 € | 5,90 € |
| Czech Republic | 5,49 € | 5,90 € |
| Liechtenstein | 12,99 € | 6,90 € |
| Switzerland | 12,99 € | 6,90 € |
| Andorra | 9,99 € | 6,90 € |
| United Kingdom (excluding Channel Islands) | 9,99 € | 6,90 € |
| Italy (except Livigno and Campione d'Italia) | 9,99 € | 6,90 € |
| San Marino | 9,99 € | 6,90 € |
| Sweden | 9,99 € | 6,90 € |
| Slovakia | 9,99 € | 6,90 € |
| Slovenia | 9,99 € | 6,90 € |
| Spain (except Canary Islands, Ceuta and Melilla) | 9,99 € | 6,90 € |
| Hungary | 9,99 € | 6,90 € |
| Vatican City | 9,99 € | 6,90 € |
| Bulgaria | 9,99 € | 6,90 € |
| Estonia | 9,99 € | 6,90 € |
| Finland (except Åland Islands) | 9,99 € | 6,90 € |
| Greece (except Athos) | 9,99 € | 6,90 € |
| Ireland | 9,99 € | 6,90 € |
| Croatia | 9,99 € | 6,90 € |
| Latvia | 9,99 € | 6,90 € |
| Lithuania | 9,99 € | 6,90 € |
| Malta | 9,99 € | 6,90 € |
| Portugal | 9,99 € | 6,90 € |
| Romania | 9,99 € | 6,90 € |
| Cyprus (except Northern Cyprus) | 9,99 € | 6,90 € |
| Albania | 14,99 € | 7,90 € |
| Bosnia Herzegovina | 14,99 € | 7,90 € |
| Faroe Islands | 14,99 € | 7,90 € |
| Greenland | 14,99 € | 7,90 € |
| Iceland | 14,99 € | 7,90 € |
| Montenegro | 14,99 € | 7,90 € |
| North Macedonia | 14,99 € | 7,90 € |
| Norway | 14,99 € | 7,90 € |
| Republic of Moldova | 14,99 € | 7,90 € |
| Serbia | 14,99 € | 7,90 € |
| Ukraine | 14,99 € | 7,90 € |
| Belarus | 14,99 € | 7,90 € |
| Egypt | 14,99 € | 7,90 € |
| Algeria | 14,99 € | 7,90 € |
| Georgia | 14,99 € | 7,90 € |
| Israel | 14,99 € | 7,90 € |
| Lebanon | 14,99 € | 7,90 € |
| Libya | 14,99 € | 7,90 € |
| Morocco | 14,99 € | 7,90 € |
| Russia | 14,99 € | 7,90 € |
| Syria | 14,99 € | 7,90 € |
| Tunisia | 14,99 € | 7,90 € |
| Turkey | 14,99 € | 7,90 € |
| Afghanistan | 14,99 € | 7,90 € |
| Armenia | 14,99 € | 7,90 € |
| Azerbaijan | 14,99 € | 7,90 € |
| Bahrain | 14,99 € | 7,90 € |
| Bangladesh | 14,99 € | 7,90 € |
| Bhutan | 14,99 € | 7,90 € |
| Brunei Darussalam | 14,99 € | 7,90 € |
| China | 14,99 € | 7,90 € |
| India | 14,99 € | 7,90 € |
| Indonesia | 14,99 € | 7,90 € |
| Iraq | 14,99 € | 7,90 € |
| Iran | 14,99 € | 7,90 € |
| Japan | 14,99 € | 7,90 € |
| Yemen | 14,99 € | 7,90 € |
| Jordan | 14,99 € | 7,90 € |
| Cambodia | 14,99 € | 7,90 € |
| Canada | 14,99 € | 7,90 € |
| Kazakhstan | 14,99 € | 7,90 € |
| Qatar | 14,99 € | 7,90 € |
| Kyrgyzstan | 14,99 € | 7,90 € |
| Kuwait | 14,99 € | 7,90 € |
| Laos | 14,99 € | 7,90 € |
| Malaysia | 14,99 € | 7,90 € |
| Maldives | 14,99 € | 7,90 € |
| Mexico | 14,99 € | 7,90 € |
| Mongolia | 14,99 € | 7,90 € |
| Myanmar | 14,99 € | 7,90 € |
| Nepal | 14,99 € | 7,90 € |
| North Korea | 14,99 € | 7,90 € |
| Oman | 14,99 € | 7,90 € |
| East Timor | 14,99 € | 7,90 € |
| Pakistan | 14,99 € | 7,90 € |
| Papua New Guinea | 14,99 € | 7,90 € |
| Philippines | 14,99 € | 7,90 € |
| Saudi Arabia | 14,99 € | 7,90 € |
| Singapore | 14,99 € | 7,90 € |
| Sri Lanka | 14,99 € | 7,90 € |
| South Korea | 14,99 € | 7,90 € |
| Tajikistan | 14,99 € | 7,90 € |
| Taiwan | 14,99 € | 7,90 € |
| Thailand | 14,99 € | 7,90 € |
| Turkmenistan | 14,99 € | 7,90 € |
| USA | 14,99 € | 7,90 € |
| Uzbekistan | 14,99 € | 7,90 € |
| United Arab Emirates | 14,99 € | 7,90 € |
| Vietnam | 14,99 € | 7,90 € |
| Rest of the world (Order needs to confirm) | 19,99 € | 24,99 € |