Become an affiliate now and get paid!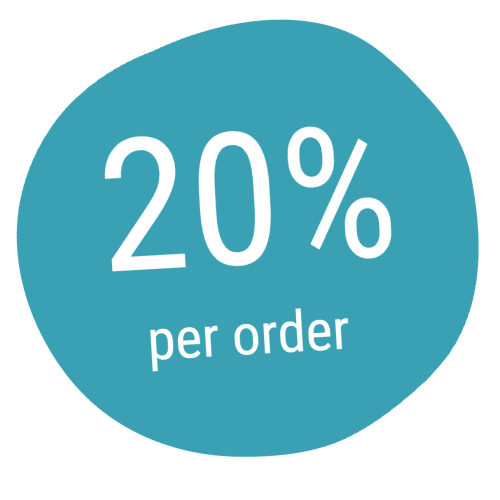 Are you interested in our product dogpaper and want to earn some money? Then join our team and become an affiliate partner. Help us get known and just make money!
With our program we offer you the opportunity to earn money individually and easily through advertising. You will receive 20% per order, you will get paid from the first euro.
How does our affiliate program work?
In order to be able to offer you 20% per order, we need customers who order dogpaper. With the help of advertising, these customers can find their way to us and discover dogpaper. We need your help for this process. For example, you can post advertising for dogpaper on your social media channels and provide your followers with a so-called tracking link. Your followers will receive a 10% discount on their purchase through your link. For every tracked order made via your link, you will receive 20% commission.
What is a tracking link?
With this link we can track which orders result from your advertising. This results in your share of 20% per order. The money will then be credited to your dogpaper account. You can transfer this money directly to your account or have it paid out via PayPal. The payout works from the first euro.
How can you advertise for us?
With your tracking link you can advertise for us and earn money at the same time. For example, you have the following options for using the link:
In posts on your social media channels
For ads you place on ebay classifieds
on your blog
As a comment or message on social media
You decide when you want to advertise for us and how much time you want to invest. The more you promote us, the more money you can earn.
Other ways to promote us:
Tell friends about dogpaper
Distribute flyers in your city
Create your own content
Place an ad in a newspaper
Write a blog article about our product
Present flyers and information in your store
Put a banner or an image on your website
Buy dogpaper test sheets for potential customers
So that you can also earn money with offline advertising, you have the option of placing a QR code on the flyers. If this QR code is scanned by potential customers, the resulting order will be attributed to your account. So you can also get your commission of 20% here.
In order for you to be able to advertise for us and earn money, you need a contract and your consent. The contract appears as a pop-up when you log into the partner site for the first time.
By using your tracking link, you give your binding consent to the contract.
Want to get started and make money?
Now click on the "Become a partner" button and create an account. There you can generate your personal tracking link.
You already have an account? Then log in with your access data.