Your individual DOGPAPER subscription
-
€
per delivery
(
-
€
per application
,
24 packages each 8 treatments = 192 treatments per delivery
)
*
compared to individual purchases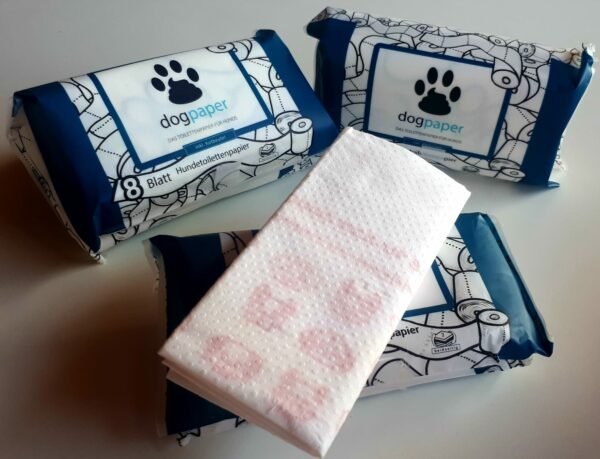 Configurate your personal subscription and match it to your needs and wishes. Depending on your dog(s), their metabolism and your location, you may need a specific delivery time interval. Choose the one that fits you the most or be advised by us at CONTACT or info@dogpaper.de if you need help. The bags are made of HD-PE, are gray, opaque and packaged in a wallet format. The multilayer standard hygiene paper is attached to the outside of the bag on both sides.
* When acquiring a subscription you always save 25% compared to single sales.